An inspiring and motivational speaker!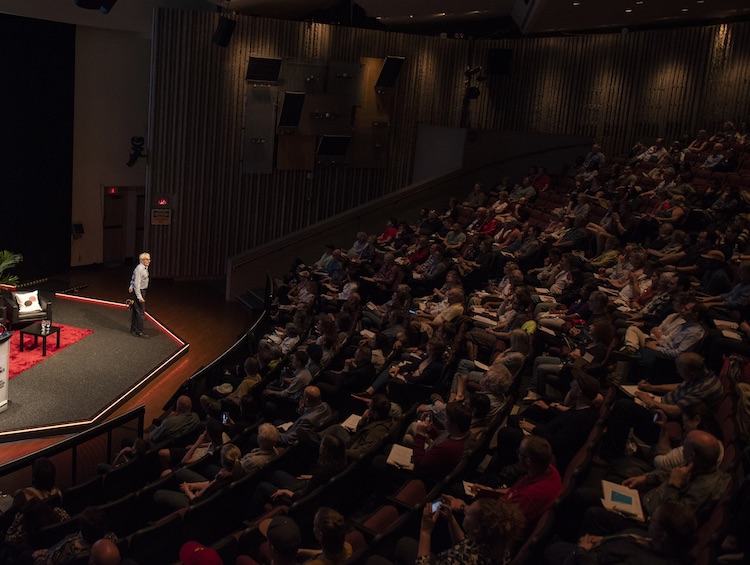 Across North America, at conferences and events, Rick Green has entertained people through his presentations.
"Our organization hosted a Corporate Breakfast event in Hamilton and Rick and his team were supportive from the start; willing to partner with us and help in any way possible.
The event was sold out, and Rick's keynote presentation exceeded our expectations. From the moment he stepped on stage, our audience was engaged and glued to Rick – his unique way to blend together an informative topic with a humorous delivery captivated the audience for over an hour.
In the weeks following the event, our organization received a number of compliments from those who attended. Rick has the ability to take a topic that can be difficult to talk about and make it entertaining and educational for everyone present."
– Erica, Hamilton-Halton LDA
Audiences Have Included:
The Invictus Games
The Ontario Science Centre
University of Washington
University of Waterloo
University of Pennsylvania
Cornell College
The Ontario Paramedics Association
Cracking Up The Capital comedy festival
Ontario Psychiatric Association
Schools and School Boards
Royal Mental Health Centre
The Learning Disabilities Association
International Conferences
Presentations can be tailored to your audience's particular concerns or interests. Rick has spoken to conferences for Epilepsy, Tourette, Learning Disabilities, and even Parole & Bail Supervisors!